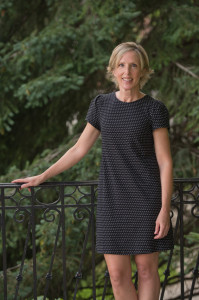 Lisa A. Dolak L'88, Angela S. Cooney Professor of Law at the Syracuse University College of Law, will present two free webcasts on patent issues for the New York State Science and Technology Law Center (NYS STLC) examining new patent rulings from the Supreme Court and highlighting lessons from the United States Patent and Trademark Office (USPTO) Patent Trial and Appeal Board (PTAB).
Dolak will present "Six New Rulings from the Supreme Court! The Year in Review (and a Peek into the Future)" from noon-1:30 p.m. on Wednesday, July 9. The Supreme Court issued several important rulings during its 2013-14 term regarding patentability standards, proving infringement and attorney fee awards. Dolak will review these new decisions and highlight their implications for patent applicants, owners and challengers. She will also preview important patent cases that are currently pending before the court.
She will also present "PTAB Contested Proceedings: Tips, Traps and Pitfalls for the Patent Owner and Petitioner" from noon-1 p.m. on Wednesday, Aug. 6. The USPTO Patent Trial and Appeal Board has rapidly become a critically important forum for patent adjudications. Patent challengers are drawn to the PTAB by the speed, lower cost and procedural advantages offered by the new contested proceedings, meaning patent owners must be prepared to defend their valuable rights. Congress and the USPTO provided the statutes and rules, respectively, that constitute the framework for these proceedings, but the decisions of the PTAB are offering key lessons to patent challengers and owners. Dolak will highlight those important lessons in this webcast.
Dolak teaches courses on patent law, civil procedure and the federal courts at the College of Law. Her current research projects focus on the effects of the evolving inequitable conduct doctrine on the practice of patent law, the limits of federal jurisdiction over state law claims raising patent law issues and a reconsidered theory of subject matter conflicts. During a sabbatical leave, she served as law clerk to the Hon. Paul R. Michel, judge (ret.), U.S. Court of Appeals for the Federal Circuit, and served from 2005-2013 as a member of the Federal Circuit's Advisory Council.
Both webcasts are free and provide opportunities for live questions and answers. Continuing legal education (CLE) credits are available for the webcasts through the Onondaga County Bar Association (OCBA); separate registration and a fee for CLE credits is required through the OCBA online registration.
To register or for more information, email nysstlc@law.syr.edu or visit the website at http://nysstlc.syr.edu/events/webcasts/webcasts.aspx.