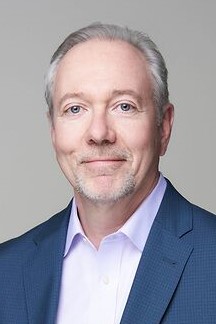 Market Expert,
New York State Science & Technology Law Center
B.S., Syracuse University
David Eilers' interest and experience has focused on the convergence of technology development, commercialization and user adoption. Over the course of his thirty-year career Mr. Eilers has pioneered new products, opened new international markets and developed new business models; resulting in numerous acquisitions. In addition to his experience in the healthcare industry he is an Entrepreneur-in-Residence with the Launch NY Seed Fund and an instructor in the National Science Foundation's I-Corps program. He has been an Adjunct Faculty member in the Whitman School of Management since 2015 teaching graduate courses in Corporate Entrepreneurship and affiliated with the College of Law since 2017.
Contact Information
New York State Science & Technology Law Center Syracuse University College of Law 310 Dineen Hall Syracuse, NY 13244
djeilers@syr.edu
linkedin.com/in/davidjeilers