By Meredith Wallen
When the Innovation Law Center (ILC) program was established in 1990, it was the first law program of its kind in the country to combine science and technology development with practical legal analysis, research on intellectual property law, and hands-on, applied learning experiences for students.
Today, the program continues to offer the opportunity for students to focus on intellectual property assessment, patent protection, market landscaping, and other commercialization matters for companies of all types and industries. ILC students are supervised by experienced technology commercialization professionals, which allows them an opportunity to learn and grow while creating regulatory and market landscapes that help get innovations from the lab and workshop to market.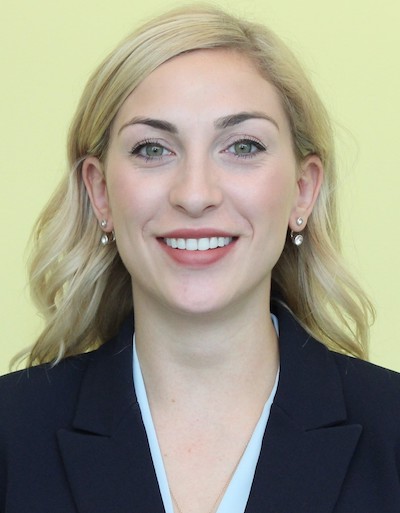 As the spring 2021 semester comes to an end, we spotlight one recent graduate. In her time at Syracuse Law, Nikkia Knudsen L'21 took full advantage of the practical experiences ILC offers, as well as the New York State Science and Technology Law Center (NYSSTLC), part of the New York State Innovation Ecosystem which is housed in the ILC.
We take a look back at Knudsen's time with the ILC and NYSSTLC and a look forward to her post-graduation plans.
ILC: What attracted you to ILC?
NK: It was an opportunity to combine my previous skill set with something in the legal field.
ILC: How has working for ILC and NYSSTLC added to your skill set?
NK: It has developed my client skills, helping me to quickly identify what the client is really asking for as well as steer them in the right direction.
ILC: Where are you planning to work post-graduation?
NK: I am joining Vorys, Sater, Seymour and Pease LLP, in Columbus, OH. I will be joining their health care practice group.
ILC: Did you find that having the ILC experience on your resume helped you find employment?
NK: It did! I think it helped differentiate me in the health care space because I can complete IP work, life sciences work, and regulatory work.
ILC: What ended up being your favorite part of working with the program?
NK: The friends that I have made. I really loved getting to work with the faculty and I loved working with my SRA partner, Sohela Suri L'21. It was also really fun to watch the students learn and build their skills.
ILC: What is one of the most recent projects you worked on and what did you do for that project?
NK: I worked with biotech firm TritonBio. This client was iterating the technology that they were developing and our research helped them determine their best options moving forward. We also helped them narrow down what their technology could look like and then created a report based on potential technological iterations rather than a specific iteration. 
This process helped me learn how to guide a client and help them figure out exactly what research could be helpful to them in addition to what they are asking for and explain why. It also helped me determine what is really important to focus on and what is not.
ILC: Do you have any advice that you would give to a law student interesting in joining the ILC team?
NK: My only advice would be to go for it! Even if you feel like you don't know what you are doing, we are all here to help and you will get the hang of it.