By Julia Scaglione '20
Environmental sustainability is a hot topic. From waste reduction to minimizing carbon footprints, keeping the planet clean and green is a shared responsibility requiring deep innovation in every sector of the economy, and especially transportation. One company taking steps to address sustainability in transportation's $3.9 billion all-terrain vehicle (ATV) market comes from New York State's own Grand Island, between Buffalo and Niagara Falls: DVIN Industries.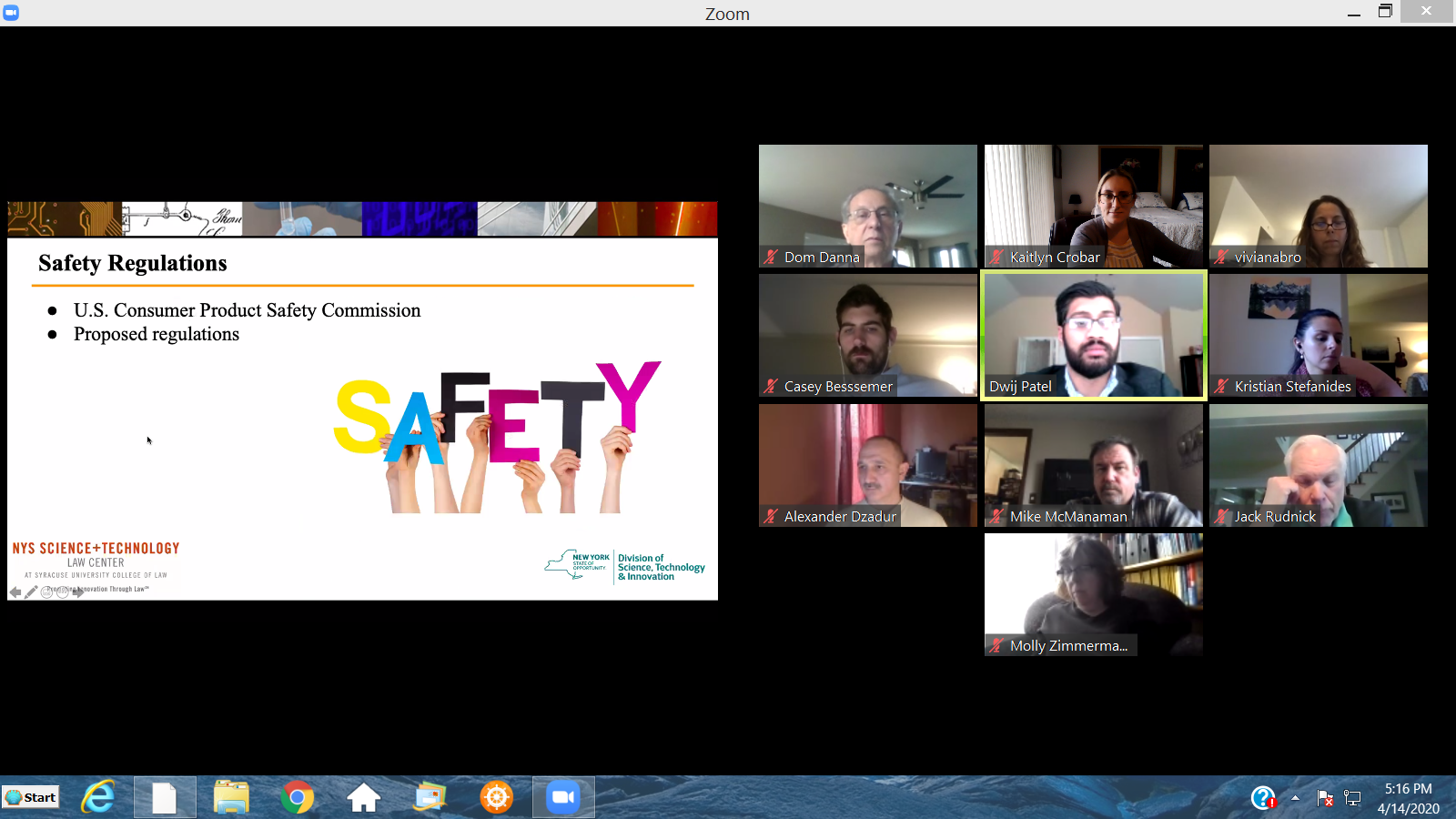 The DVIN founders are no strangers to alternative vehicles. Specializing in all things land and water, the company is innovating an amphibious, electric ATV that can traverse any surface. Michael McManaman and Alexander Dzadur have a background in ATVing and sailing, respectively, as well as in owning businesses, tinkering, and living and playing on Grand Island. This combination brought the two together over a common issue.
"Every islander is aware that only a few bridges connect us to the mainland," explain the McManaman and Dzadur, noting the significance of amphibious vehicles to island residents. "One day we thought of electrifying the ATV market and making a step forward with an an amphibious, electric all-terrain vehicle. Whiteboards and scrap paper tell the rest of the story."
After a process of envisioning, sketching, and problem-solving, DVIN was born and with it an unprecedented amphibious vehicle that is designed with the enjoyment of driving in mind, as well as environmental conscientiousness. As it approaches the market, McManaman and Dzadur say there's nothing quite like it out there—and that's exactly its point.
"A change in the way we transport ourselves is coming," say McManaman and Dzadur. "It is not a matter of if, it is a matter of when." And DVIN working to put that "when" on the calendar.
The company operates not only to innovate the ATV market, but to minimize harm to the environment. Its founders recognize that the current pollution from ATVs and other amphibious vehicles is not being addressed, and that drives the them on their DVIN journey. "What are we leaving for our children? For the next generation?" McManaman and Dzadur ask, hoping that their vehicles will be pathfinders toward a healthier planet.
Currently, McManaman and Dzadur are the sole employees of DVIN—the two operate and run the company themselves, learning what they need to and gaining new skills along the way. The company, which formed a little over a year ago, is currently focused on legal matters, design refinements, scoping metal suppliers, and otherwise building the company.
In spring 2020, DVIN had the opportunity to work with the Syracuse Universyt College of Law's Innovation Law Center (ILC)—and the New York State Science and Technology Law Center, which is housed in ILC—to provide research on patents and products, as well as Environmental Protection Agency, Department of Transportation, and Department of Motor Vehicles regulations relevant to the vehicle.
"We are absolutely in awe of the quality of work done by students and faculty at the Innovation Law Center," say McManaman and Dzadur. "The scope and depth of its research gave us a new business perspective and a better understanding of patents."
When asked about the students' work, McManaman and Dzadur laugh. "Students? They might be students, but as competent as fully fledged professionals! The transparency of the process was wonderful. We are grateful for all their hard work and patience."
The future looks bright for DVIN. The product has virtually no competition, as no one else is producing an electric, solar-powered, amphibious all-terrain vehicle like theirs. Yet they will continue to dial in on product innovation, brand recognition, quality, and manufacturing costs because the founders know at some point their market segment will attract competition.
With the ILC's findings under their belt, McManaman and Dzadur plan on finalizing the technical design, prototyping, and filing utility patents.
At the end of the day, McManaman and Dzadur say their work to minimize amphibious ATV damage to the planet is exactly the kind of innovation the world needs. "Don't be afraid of disruption—be one," they say, and with the DVIN vehicle on the horizon, disrupt is exactly what they will do.