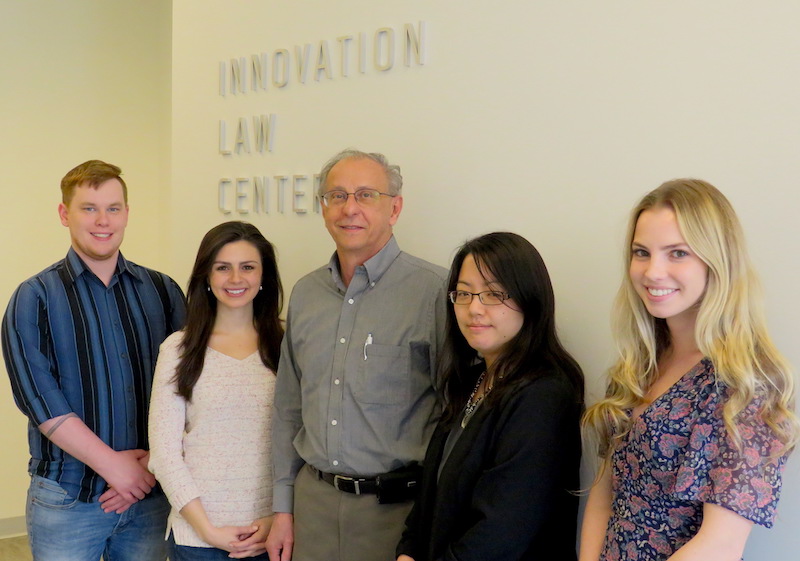 One of the many impressive tasks that Innovation Law Center (ILC) research associates perform when writing proprietary reports for clients of the New York State Science and Technology Law Center (NYSSTLC) is getting up to speed very quickly with novel and often complex technologies. Becoming competent with groundbreaking biotechnology was certainly necessary for the report presented to Allied Microbiota, a New York City-based company that is developing a microbial product to remediate difficult-to-treat organic pollutants.
It helped to have a couple of College of Law students with biology backgrounds working on the report.
"My undergraduate degree is in biology," explains Senior Research Associate Gabrielle Sherwood, a third-year law student. "This project was a nice refresher on what I learned in my biology classes, although describing this complex technology was a challenge." However, adds Sherwood, another member of her team—2L Christina Brule—holds a Ph.D. in biochemistry. "Her knowledge came in very useful for the technology description and the intellectual property section."
Sherwood and Brule, along with 3L Trevor McDaniel and 2L Kristian Stefanides, formally presented their report to Allied Microbiota in March 2019. Allied Microbiota CEO Frana James and CSO Dr. Ray Sambrotto describe the students' work—which analyzes her company's intellectual property claims, the potential market for its technology, and the regulatory landscape for bioremediation—as "really insightful". "They offered us a new perspective about regulatory hurdles, prospects, and certifications we probably need to get," adds James.
James says she discovered the Innovation Law Center through her connection to FuzeHub, a New York State manufacturing extension program supported by Empire State Development's Division of Science, Technology & Innovation (NYSTAR). Through FuzeHub, James met NYSSTLC Associate Director Molly Zimmermann and ILC Adjunct Professor Dom Danna '71. Eventually, Allied Microbiota joined 14 other start-up technology companies that ILC students have been assisting, on behalf of NYSSTLC, during the spring 2019 semester.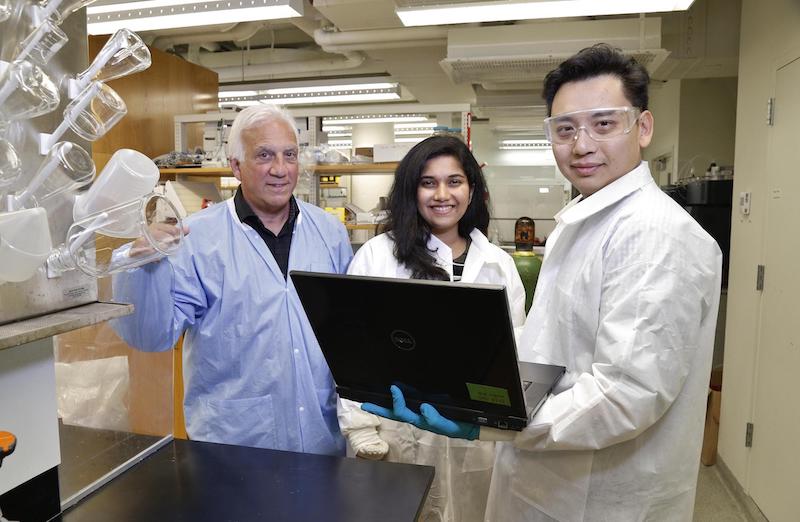 A Columbia University-trained engineer with an MBA from the India Institute of Management, James founded Allied Microbiota three years ago with Sambrotto, a Research Professor at Columbia University's Lamont-Doherty Earth Observatory. James and Sambrotto became interested in the commercial potential of biological soil remediation products that were being developed in the lab.
Despite some commercialization setbacks—as James says, "laboratory technologies can be difficult to scale up, and we certainly ran into our share of challenges"—yet fueled by funding and assistance from the National Science Foundation, PowerBridgeNY, SUNY-Stony Brook, NYSERDA, and others, Allied Microbiota is now in the large-scale testing phase for its PacBac product.
PacBac uses naturally occurring, non-pathogenic thermophilic bacteria to naturally destroy soil contaminants that are difficult and expensive to clean up using current remediation technology. These recalcitrant contaminants include a rogues' gallery of dangerous chemicals—dioxins, polychlorinated biphenyls, polycyclic aromatic hydrocarbons, benzene, toluene, and xylene—that are often deposited in soil by industrial processes, creating dangerously polluted brownfield sites.
"These are pretty toxic soil contaminants that resist decomposition," observes Sambrotto. "Current treatment methods include dredging the soil and disposing of it in a landfill or thermal destruction. These methods are expensive, use a lot of energy, and are not sustainable. PacBac is both an effective and cost-effective biological solution that uses a bacterium and enzymes. It degrades contaminants very fast."
Supervised by Professor Danna, the student research team made observations and recommendations in three areas that will help Allied Microbiota bring PacBac to market. "We created a patent landscape and researched the chances of Allied Microbiota obtaining a patent. We also completed a freedom-to-operate analysis, to see what patents are out there and to determine if Allied Microbiota may infringe any of them," explains Sherwood. "The regulatory section was a challenge because it's a heavily regulated sector. We identified permits required, which are often concerned not with the remediation itself but with moving contaminated soils."
According to Sherwood, the market analysis section of the report proved very fruitful. "We identified competitors and potential customers. The market for bioremediation is potentially huge, with companies under order to clean up sites and consumers demanding more environmentally friendly methods of removing contamination."
"The remediation market is huge," agrees James. According to the US Environmental Protection Agency, there are more than 450,000 brownfield sites in the US and more than 1,300 "superfund" priority list sites known to be releasing extremely hazardous substances. James says the remediation market potentially could be worth $65B by 2025.
Allied Microbiota is currently testing PacBac in collaboration with Clean Earth, a specialty waste management company. James says that small-scale field tests have been positive, and now the companies are working together to expand the testing with the goal of eventually decontaminating commercial grade sites. "We know the product works well, and we know how to implement it. Now we need to scale it up and offer it at a commercially viable price."