By Cecily Capo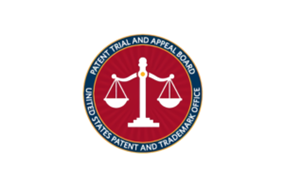 Obtaining patent protection is a complex process requiring a lot of time, money, and patience. If a patent is finally issued, a common misconception is that patent protection is guaranteed to last the maximum duration of 20 years for a utility patent, and 15 years for a design patent. The patent holder is not always aware that even if a patent is granted, it is subject to being invalidated. This can happen after infringement litigation in federal district courts, or after a post grant review decision at the Patent Trial and Appeals Board (PTAB).
The PTAB is the United States Patent and Trademark Office (USPTO) tribunal that reviews decisions made by patent examiners. It traditionally hears reviews of rejected patent applications. Applicants are able to seek review from the PTAB after a second or final rejection of their patent application[1]. Both the appellant and the patent examiner submit briefs where they explain their respective position on the patent application. The appellant can also request an oral hearing. Following the submission of written arguments and an oral hearing, the Board will affirm or reverse, in whole or in part, the examiner's rejection. If the rejection is not reversed and the appellate wishes to seek reconsideration, they can do so with the Board, a federal court review, or both.[2]
A second set of proceedings – post grant review proceedings – are also available at the USPTO pursuant to the America Invents Act (AIA). These proceedings allow a third party to challenge the validity of an issued patent. The post-grant review proceedings include inter partes review (IPR), a post-grant review (PGR), and covered business method review. Under the provisions for these proceedings, a member of the public can file a petition with the PTAB challenging the patentability of claims in an issued patent. In an IPR, the petitioner can challenge an issued patent based on the patent being anticipated by prior art, or being obvious in light of prior art. A PGR can be initiated based on any properties that can be used to challenge the validity of a patent claim, e.g. written description support or subject matter eligibility of claims. The petitions identify patent references and publications constituting prior art that do not appear to have been considered by the examiner.
Inter partes reviews are the most common type of appeal, making up 93% of proceedings in the 2021 fiscal year.[3] Inter partes reviews are akin to trials and consist of the PTAB re-examining an issued U.S. patent and rendering an opinion as to whether the patent is valid or not, and in some cases stripping a patent owner of their rights. A common misconception is that once a patent is obtained, the inventor or assignee is free from challenges, but patents are often under review and subject to being invalidated.[4] If a patent is invalidated, it does not mean that every claim is invalid. In a scenario where a company is accused of infringing a patent and that company seeks to have the patent invalidated, only one claim in the patent needs to be valid in order for the infringer to be found liable. Therefore, even if one or multiple claims in a patent are invalidated, the patent holder can still be awarded remedies.[5]
There are two phases to post grant review proceedings. First, the PTAB decides whether to institute a trial based upon the petition and response from the patent owner. The patent owner responds to the petition filed by the third party (the petitioner) and the Board will decide whether to initiate an AIA trial. If the Board decides to move forward with a trial, both the petitioner and the patent owner present evidence to the Board to aid in their decision. After trial is concluded, the PTAB issues a final written decision as to whether the claims of the patent should stand. Once a final decision is made, the unsatisfied party can seek further relief through the Board, a federal court review, or both.[6]
Post-grant proceedings offer an alternative to district court litigation with several advantages. The PTAB trials are conducted before a panel of three technically trained administrative patent judges. In district court, the proceedings may be in front of a jury not familiar with the technology analysis. Discovery before the PTAB is more limited, and therefore less costly. Finally, PTAB trials take less time, usually within 12 months whereas court litigation often takes several years before a decisionis rendered.
Patent protection requires a great amount of effort to obtain and maintain, even after the patent is granted. As a result, patent holders are well advised to periodically perform a prior art search to be aware of the existence of potentially infringing patents. For more information, the USPTO offer an Inventors Assistance Center on their website.
---
[1] 35 U.S. Code § 134 – Appeal to the Patent Trial and Appeal Board
[2] What are Ex Parte Appeals?, USPTO (2021), https://www.uspto.gov/patents/patent-trial-and-appeal-board/appeals/what-are-ex-parte-appeals.
[3] PTAB Trial Statistics FY21 End of Year Outcome Roundup IPR, PGR, CBM, UPSTO (2021), https://www.uspto.gov/sites/default/files/documents/ptab_aia_fy2021__roundup.pdf.
[4] What is an Inter Partes Review (IPR) of a Patent?, Winston & Strawn LLP, https://www.winston.com/en/legal-glossary/inter-partes-review.html.
[5] Timothy P. McAnulty & David F. Klodowski, Three Things Medical Device Companies Should Know About the Patent Trial and Appeals Board, Medical Design & Outsourcing (June 15, 2021), https://www.medicaldesignandoutsourcing.com/3-things-medical-device-companies-should-know-about-the-patent-trial-and-appeal-board/.
[6] Id.